Porsche Cayman in Vancouver, BC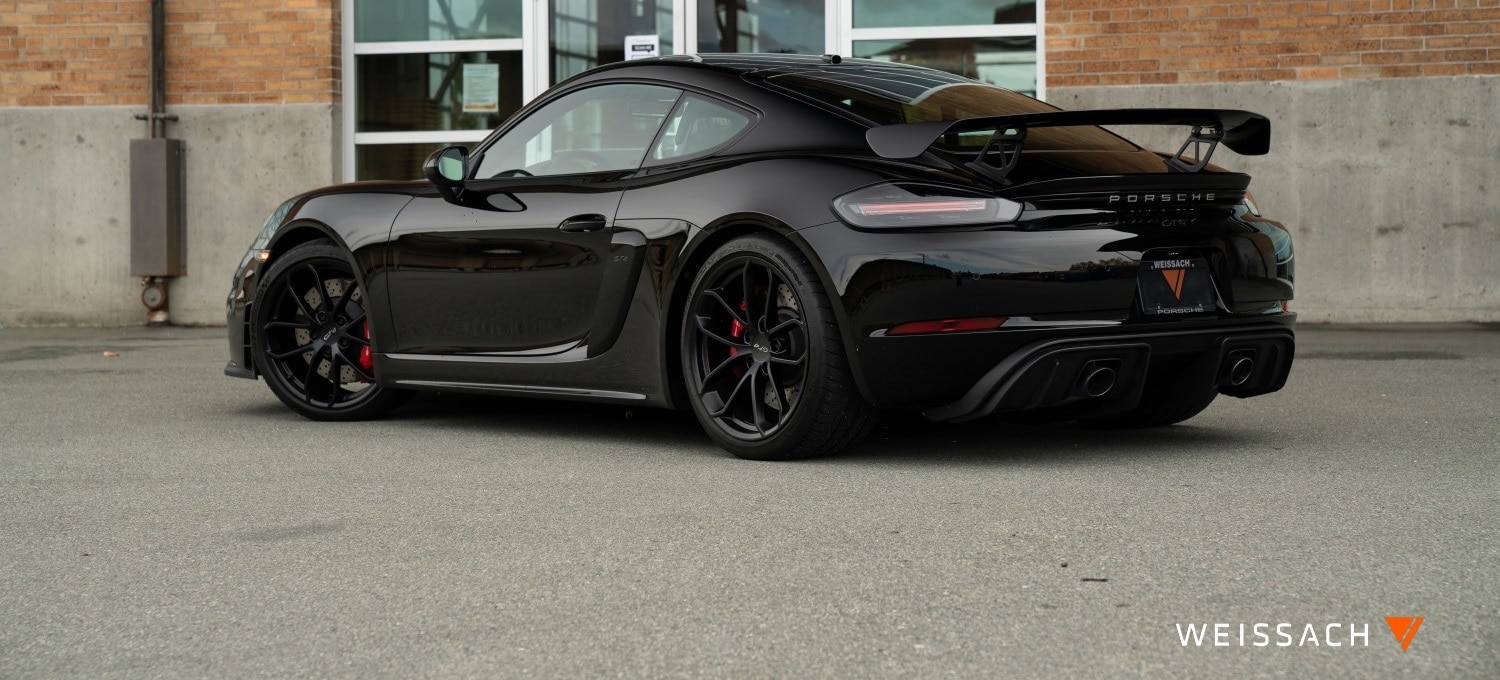 Porsche Cayman in Vancouver, BC
At Weissach, we make it our business to provide various Porsche classics and collector's vehicles to consumers in both our home of Vancouver and the neighbouring communities of White Rock, South Surrey, Langley, and North and West Vancouver, BC. Those who know and love the Porsche Cayman will be glad to hear they can find it among our vast inventory. This luxury sports car has won the hearts of driving enthusiasts and luxury vehicle lovers consistently for more than 15 years. Allow us the immeasurable pleasure of presenting the long-running Cayman and its lengthy history below before visiting Weissach for one of our coveted Porsche classics.
A Welcome Addition to Any Collection
The Porsche Cayman is fast becoming a collector's vehicle, and for more than a few reasons. This luxury sports car first announced its arrival back in 2006, and with it came a racy aesthetic and the dynamic, enthralling performance to match. Suffice it to say, the Cayman made an immediate impact when it joined the market, and its many incarnations are fast becoming as iconic as its other Porsche stablemates.
Between its muscular and aggressive bodywork, coupe-like silhouette, and a front end that can't be mistaken for anything other than a Porsche, the Cayman has made a tradition of boasting jaw-dropping styling that's easily fit for a racetrack. Over the course of its run, this luxury sports car's design has only gotten bolder and more modern, all while preserving the hallmarks of Porsche's iconic and instantly recognizable aesthetics. Its large air intakes enhance its performance without looking out of place, while its build makes for optimal aerodynamics that only make the Cayman's ride all the more engaging.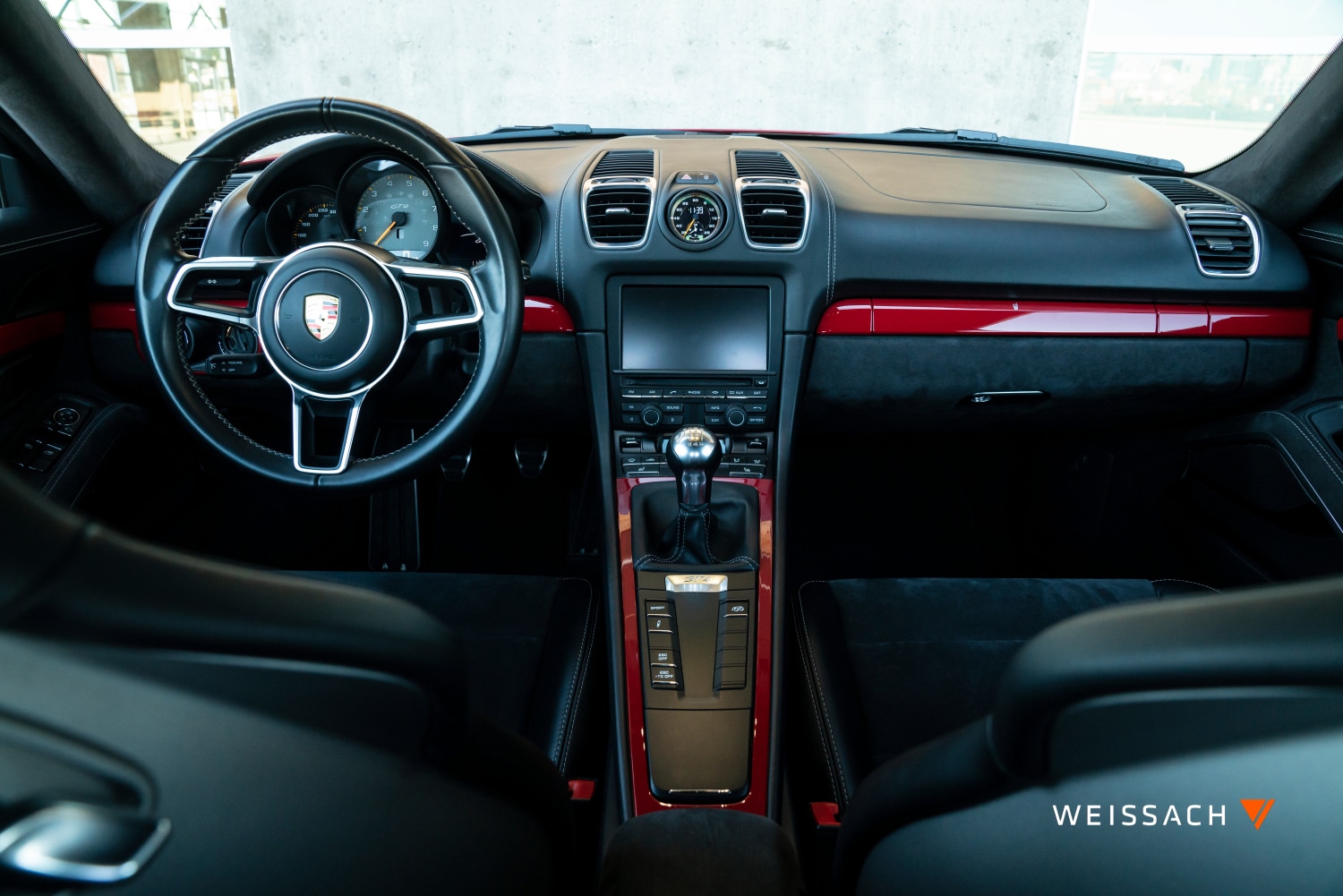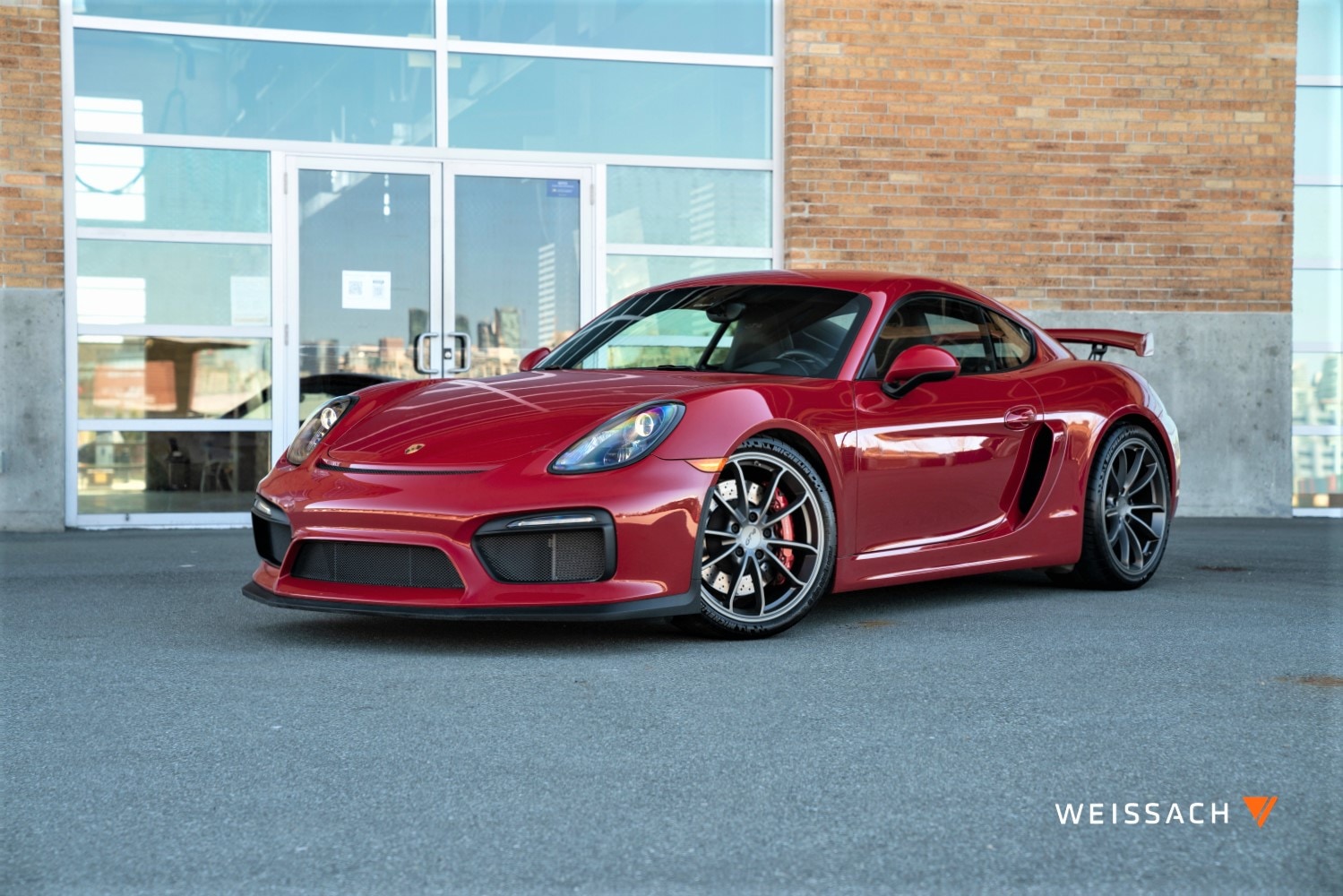 Bold Aesthetics, First-Rate Luxury
Daring as it is on the outside, the Porsche Cayman's interior has always been designed for refinement and elegance, all while maintaining its driver-centric qualities. Indeed, this lauded model's cabin was built for the consummate driving enthusiast, from its low seating positions to its opulent materials to its countless amenities providing luxurious and personalized comfort. Whether you're a classic driving enthusiast or just looking to cruise with a clear head, the Cayman can oblige, whatever your model year or variation of choice.
A Longstanding Tradition of Exhilarating Performance & Engineering
Like every Porsche model that's come before and after it, the Cayman has been synonymous with refined and responsive performance. Those pining for a luxury sports car that's generous in thrills would be hard-pressed to do better than the Cayman, as many of its engines flirt with or surpass 300 horsepower, and its models are both generous in top speeds and quick on the draw, needing no more than a few seconds to hit 100 km/h. In other words, the Cayman has aptly carried on the Porsche tradition of first-rate engineering and performance, and its 718 and 718 GTS variations take things a step further.
The 718 nameplate first emerged over 60 years ago, and it soon become synonymous with sleek curves and silhouettes, a convertible configuration, and a drive that would make many a driving enthusiast green with envy. Today's Cayman 718 and 718 GTS models continue to set the highest of bars for the Porsche stable, allowing you to take on tight corners and winding roads with ease, with or without the top down.
Contact Us
If you'd like to know more about the Porsche Cayman and how this luxury sports car would make a great collector's vehicle, you can always reach out to us at Weissach. Not only will we gladly fill you in on this beloved model, we can also help you make it yours, thanks to a Finance Centre offering competitive rates, flexible terms, and more. Contact us at Weissach today for further details.