718 Boxster In Vancouver, BC

Porsche Boxster in Vancouver, BC
There's no experience quite like braving the open road with the top down, and our Weissach dealership can oblige with the Porsche Boxster convertible. Between this luxury car's stylish looks, dynamic performance, and refined, opulent interior, the Boxster has everything you could ever need to enjoy a memorable, open-air ride. Weissach is home to various models of this beloved Porsche, and we're proud to offer them to consumers based in Vancouver and the neighbouring South Surrey, Langley, White Rock, and North and West Vancouver, BC. Find out how a Boxster from our inventory can provide you with a life-changing automotive experience below before visiting us to see it for yourself.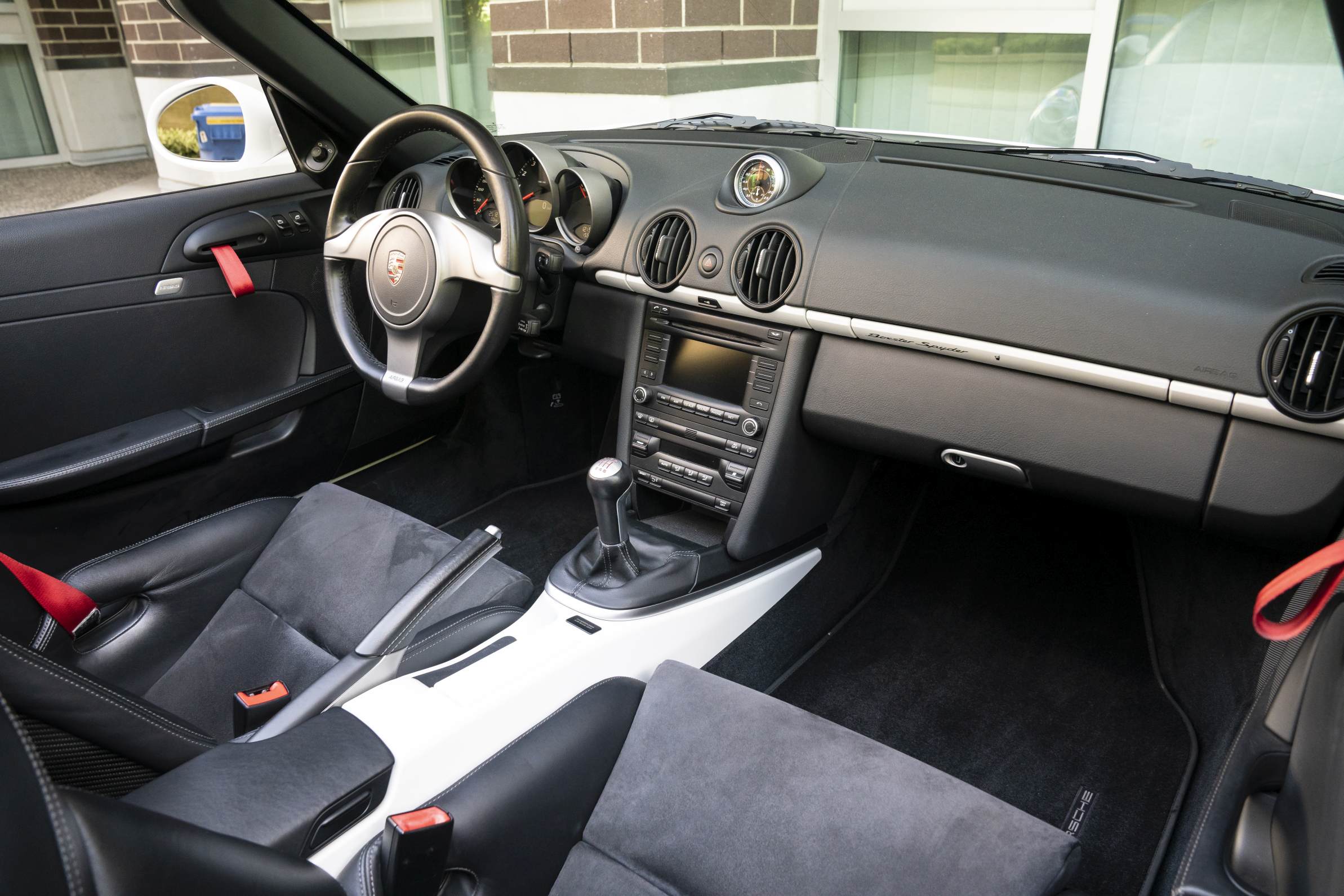 Exterior Styling
The Boxster is as fetching on the outside as it is inviting and refined on the inside. Not only does this Porsche boast a bold and muscular rear end, it also turns no shortage of heads on the strength of its jaw-dropping front end and sporty bodywork. Those craving a more recent Boxster model can treat themselves to Bi-Xenon headlights and a Porsche Dynamic Lighting System, with sleek wheel designs completing its jaw-dropping aesthetic. Rounding out the Porsche Boxster's exterior features is a power convertible roof, which you can drop at the mere push of a button to enjoy an enthralling open-air drive any time the weather permits.
Interior Design
If you prefer a driver-centric cabin, you'll have a tough time finding a more compelling option than the Porsche Boxster. This two-seater's detailed interior boasts sporty seats designed for optimal enjoyment of the Boxster's driving dynamics, as well as a bevy of quality luxury materials, including refined leather upholstery. Porsche has made a tradition of treating its vehicles to models that are elegant, but not flashy, and the Boxster is proof of that dedication, whether in its mature dash design or meticulous contrast stitching. This tantalizing Porsche model also offers plenty of popular amenities for a well-rounded, personalized, and opulent experience, from a premium surround sound system to 18-way power-adjustable seating. Whatever your pleasure, our stable of Porsche Boxster models can provide it.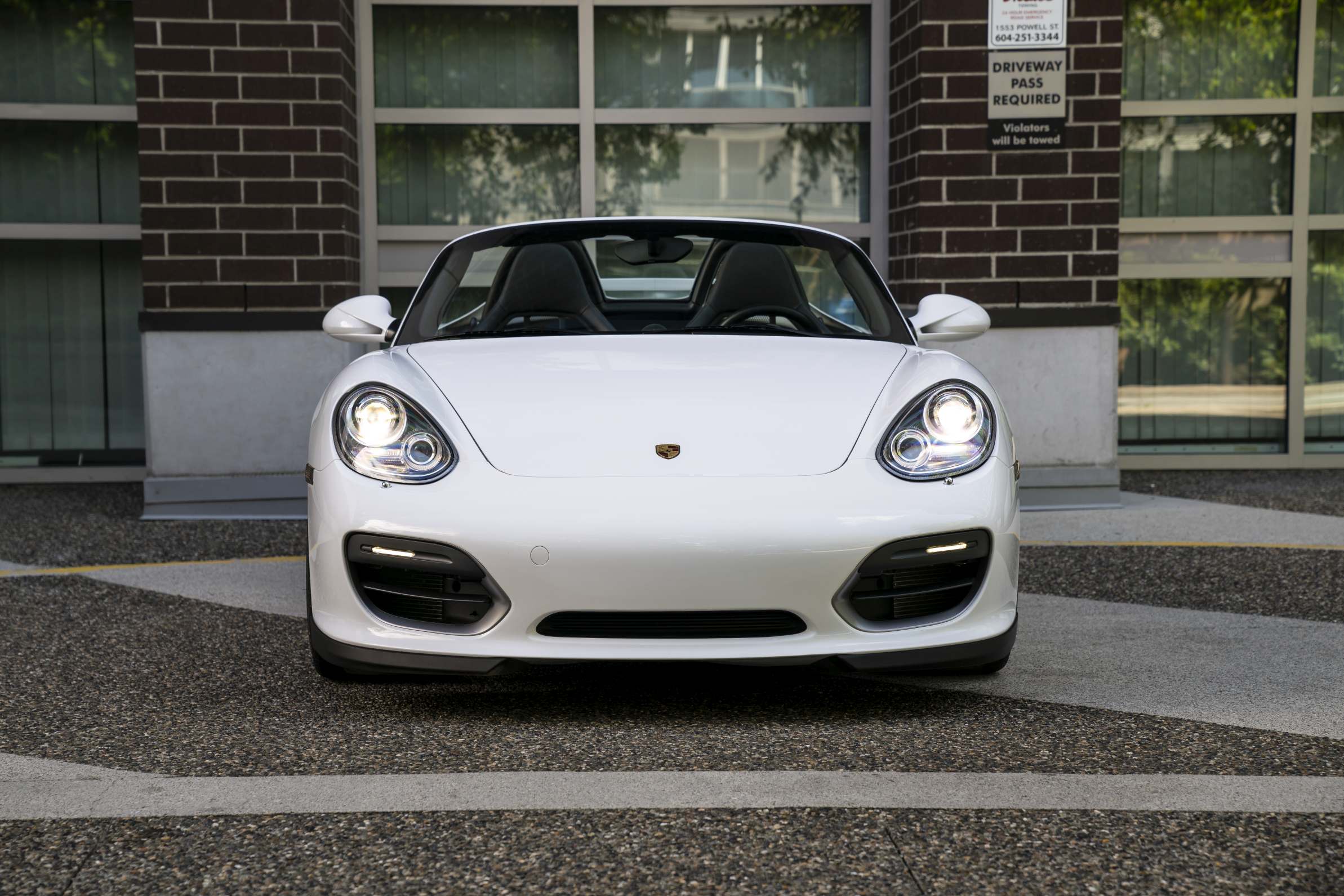 Performance
It may be a luxury car, but rest assured, the Porsche Boxster is also a first-rate performance vehicle. Whichever of our Boxster models you choose to make yours, you'll enjoy plenty of pep from a refined, turbocharged engine. Classic driving enthusiasts who enjoy hitting the road in total control can opt for a six-speed manual transmission, with an automatic gearbox available for smooth, seamless, and responsive shifts. Whether you opt for a Porsche 718 or Porsche 981, you'll enjoy communicative steering, crisp, sharp handling, and optimal stability, thanks in part to the Boxster's low centre of gravity.
Furthermore, this performance vehicle takes off the line like no other model in its class, as it boasts swift acceleration and hits 100 km/h in well under five seconds, all while boasting a jaw-dropping top speed that flirts with up to 300 km/h. In other words, the Porsche Boxster is more than just a luxury car, offering the kind of performance that will win the hearts of those who love an open-air cruise or a thrill on the track.
Financing Your Porsche Boxster at Weissach
With the Boxster entering its 25th anniversary this year, there's no time like the present to treat yourself to one of our attractive convertibles through our Finance Centre. Not only do we offer flexible leasing and financing options, we can also treat your next Porsche to a comprehensive extended warranty plan that will protect it for the long haul. Trade-ins are also welcome at Weissach, and our staff will gladly work their sales price into your next purchase to save you more on your dream vehicle. Contact our Weissach dealership today to get the ball rolling.